Mind Made Me
Mind Made Me is one of BYT's longstanding productions created in 2013.  Originally funded by Northern Rivers Community Foundation, the production was created by seven cast members most of whom had a lived experience of dealing with mental health issues.  Mind Made Me schools tour in 2013 and again in 2014 with additional development funding from Country Arts Support program, Regional Arts NSW, as well as several community events and conferences.
The process facilitated by Director of BYT, Lisa Apostolides was particularly challenging but often therapeutic for Company members, many of whom have a lived experience of mental health issues,  as they researched, interviewed peers, shared personal stories and consulted with health professionals. The result was an incredibly emotive piece of youth theatre that has sometimes shocks audiences but with positive effect.
The production exposes the challenges faced by young people dealing with anxiety, depression, negative body image, non suicidal self harm, sexual identity and bullying.
Since it's development BYT have delivered this production to 6 schools, 5 community events and 3 conferences performing to over 3,000 people.
 BYT members wish to thank the Mental Health Association of NSW, Wellways and Open Minds for funding their production Mind Made Me which they performed at Lismore City Hall and the Drill Hall Mullumbimby during Mental health month, October 2017.  "The response was amazing" shares Lae, one of the cast members.  "The audience were really moved and touched by each scene, I learnt a great deal doing this production and our company has become even closer".  
140 Ballina Coast High School students and staff were the recent recipients of 3 Mind Made Me performances from BYT at their Well Being Expo held in November 2017.  Audience members commented on how they were moved by the production and grateful that a youth theatre Company exists in this region tackling these issues.
BYT wish to thank Harry O'Meara our wonderful lighting and sound technician who will also be joining us for Gone Tomorrow! You rock Harry!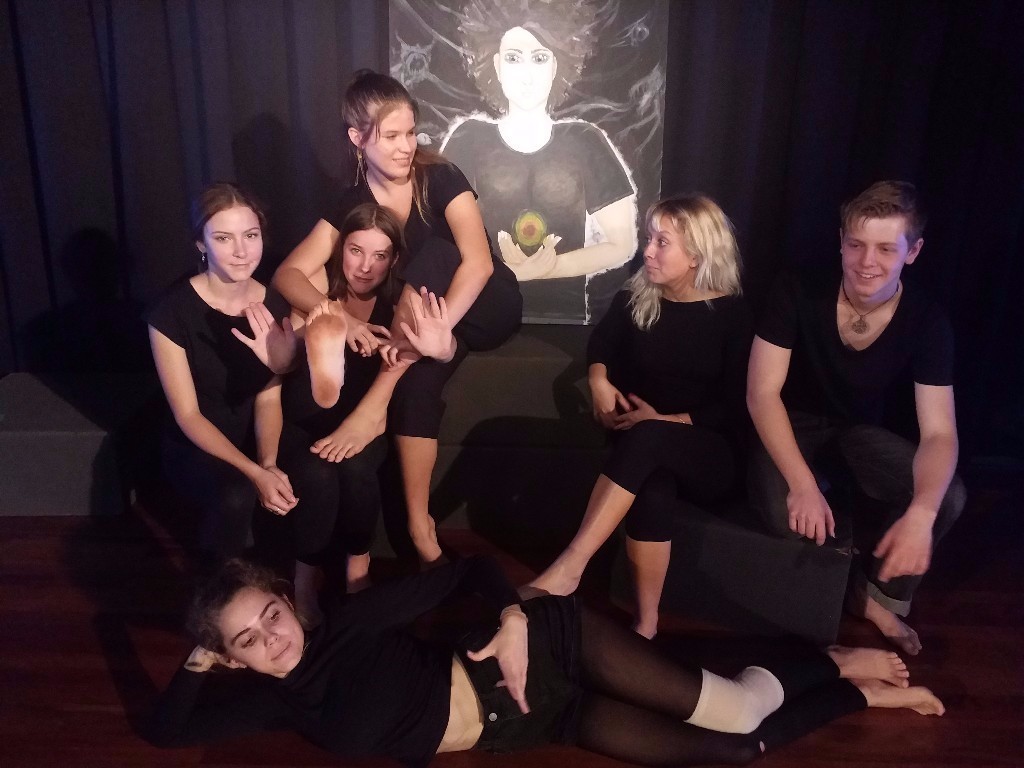 2017 Cast of Mind Made Me
Video clip of The Drill Hall Theatre performance for Mental Health Month 2017 : funded by WayAhead Mental Health Association of NSW

Here are some clips filmed independently at Byron Theatre as well as an youth audience member comment at the Richmond Valley Mental health Expo in 2014.
Monkey on my back
Boy Girl
Mother Daughter
Your hands, my hands